Birth Month Flower of November - The Chrysanthemum

Shop today and save $5 off of any product in our store. Only one coupon per order.

To order dial (800) 266-0452 in the US, 00-1-225-927-1062 outside the US 24/7. Help hours are 8:30 AM - 4:30 PM CT Monday - Friday, 9:00 AM - 12:30 PM CT Saturday.
Birth Month Flower of November - The Chrysanthemum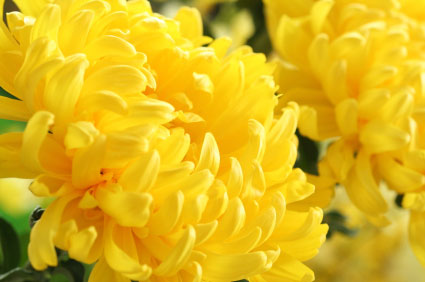 Red for love, white for truth, yellow for the slightest love, but in general, the Chrysanthemum symbolizes cheerfulness and optimism. The Chrysanthemum blooms in the fall, bringing extra cheer to a colder climate when most flowers take a break. Associated with the dead, this flower has popularity at funerals, or to the bereaved in time of need. From this popularity, it was once thought that bringing the Chrysanthemum indoors meant a wishful death. Originating in China, the Chrysanthemum is considered one of the four noble plants among bamboo, the plum, and the orchid. It was once thought that drinking from a stream that flowed between Chrysanthemums would help a person live to be 100. From this myth came Chrysanthemum tea, wine and medicine to encourage a healthy, long life.