Valentines Day Flowers in the USA and Canada
We offer same day flower delivery when you order by 11:00 am local time Monday through Friday and 11:00 am on Saturday

We're open for business and delivering throughout the U.S. and Canada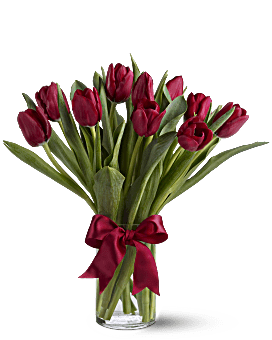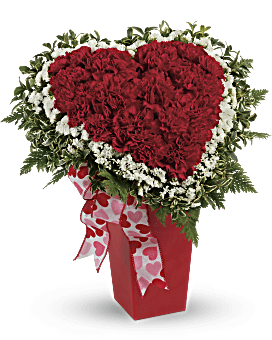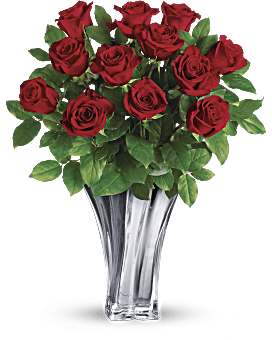 Valentines Day, also known as Saint Valentines Day is an annual holiday that falls on February 14th each year. Many people around the world celebrate Valentine's Day by showing appreciation for the people they love or ...


... adore. The traditional love and romance symbols of Valentines Day are hearts, roses and statues of Cupid with his bow and arrows. The day of romance we call Valentines Day is named for a Catholic priest who was a Christian martyr that lived in Rome in the 5th century and has its origins in the Roman holiday Lupercalia.


What Our Customers Are Saying:
* I have been using 1st in Flowers for a number of years. It is a very easy web site to use and I feel comfortable in relying on them to deliver great flowers every time.


* Good selection and clear pricing sending to Denmark.


* Great way to send flowers!


Order by Phone 24 / 7:

1-800-541-1857

Help Hours:
8 AM - 5 PM CT Monday-Friday
9 AM - 1 PM CT Saturday
Comments or suggestions?

click here to email us: