White Flowers in the USA and Canada
We offer same day flower delivery when you order by 11:00 am local time Monday through Friday and 11:00 am on Saturday

We're open for business and delivering throughout the U.S. and Canada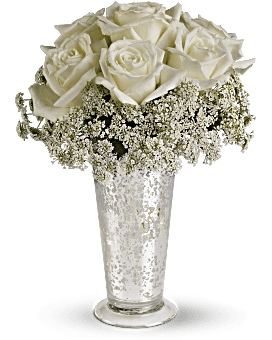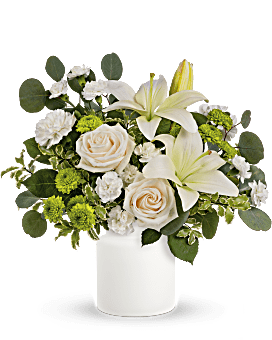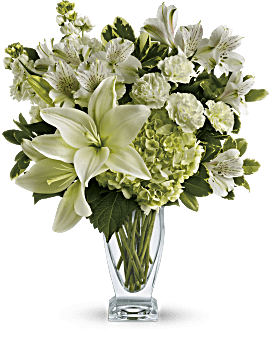 White flowers symbolize peace, purity and perfection. White flowers are typically associates with religious ceremonies which include weddings, communions, baptisms and funerals but are certainly not limited to religious ...


... events. White is one of those colors that matches well with all other colors and therefore white flowers simply because they go well with any occasion that's taking place. White flowers are always a safe bet when you're sending flowers to someone, but aren't certain of the decor. White flowers match very well with anything taking place and they can also add a touch of elegance to a casual event. Visit the white flower collection at 1stinFlowers.com and send a beautiful white flower arrangement to that special someone in your life to let them know just how special they really are.


What Our Customers Are Saying:
* Once again excellent service, on time, no hassle. That's why I continue to use them.


* Previous recipients have said they loved the flowers (best quality) and stuffed animal received. I love the ease of doing it through the web and being assured the flowers are what I expect them to be.


* I had forgotten to put in the apartment number, the staff contacted me within minutes to let me know and then followed the order through and let me know the order was made good.


Order by Phone 24 / 7:

1-800-541-1857

Help Hours:
8 AM - 5 PM CT Monday-Friday
9 AM - 1 PM CT Saturday
Comments or suggestions?

click here to email us: