Blue Flowers in the USA and Canada
We offer same day flower delivery when you order by 11:00 am local time Monday through Friday and 11:00 am on Saturday

We're open for business and delivering throughout the U.S. and Canada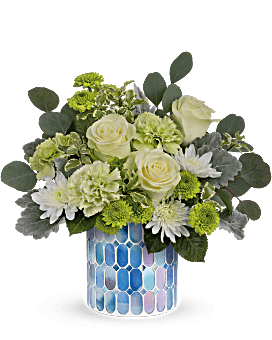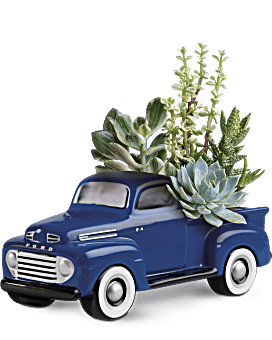 There aren't that many species of naturally occurring blue flowers, but the ones that do exist are exquisite! Blue has traditionally been a symbol of peace, calm and serenity. Blue flowers can vary from pale baby blue ...


... blooms such as we see with hydrangea to deep midnight shades of blue we find with irises. Lighter blues represent clear skies and clear water and makes one think about being outside in nature, while the darker shades of blue symbolize truth and meditation. Some of the more well-known species of blue flowers available at 1stinFlowers.com include iris, cornflower, hyacinth, forget-me-nots and blue delphinium. Sending blue flowers as a gift are perfect for congratulating parents on the birth of their new baby boy and as congratulations for achieving something difficult or ambitious.


What Our Customers Are Saying:
* Great web site--wonderful to find a service beside my family who live across the Atlantic at such great prices/service very user friendly--great selection


* Excellent company to deal with, definitely my first choice whenever I shop online, 5 star rating.


* Great service guys!!!


Order by Phone 24 / 7:

1-800-541-1857

Help Hours:
8 AM - 5 PM CT Monday-Friday
9 AM - 1 PM CT Saturday
Comments or suggestions?

click here to email us: