United Kingdom (UK) Flower Delivery Same Day
We offer same day delivery when you order by 8:00 AM in the United Kingdom Monday through Saturday.

Starting from
$57.95
$52.95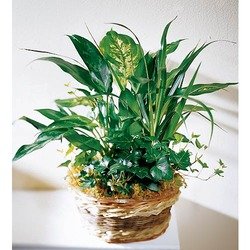 Sending flowers to the United Kingdom (UK) is convenient and easy. Our local UK florists will design and hand deliver your floral and plant gifts Monday - Saturday and same day delivery is available.
Send flowers to the United Kingdom.
---
Did you know that on your 100th birthday in the UK the Queen Majesty sends you a personalized birthday greeting card? No she won't send flowers so that will be up to you. Send flowers to England, Northern Ireland, Wales and Scotland today to celebrate that special someone's 100th birthday; or any birthday for that matter! And if you happen to be in the UK and get invited to someone's home just remember it is customary to bring a gift; and as a bouquet of flowers are more than acceptable, what's more convenient and affordable than a gift of flowers; even as a post travel gift for your hosts once you get back home. From birthday flowers to funeral flowers you'll find the perfect floral bouquet for delivery by local UK florists.
Currency Helper
U.S.
U.K.
$ 1 Dollar
=
£ 0.80 Pounds
$ 50 Dollars
=
£ 39.84 Pounds
U.K.
U.S.
£ 1 Pound
=
$ 1.26 Dollars
£ 40 Pounds
=
$ 50.21 Dollars
Sources
Country Facts
---
Currency:
Great British Pound
Holidays in the United Kingdom
---
Boxing Day
Remembrance Day
Christmas
New Year
Easter
What Our Customers Are Saying:
* Always good selection of flowers and quick delivery. We always send to our Aunt in Texas and she is always very pleased with the arrangements


* It's a very clear, straight-forward web site, with a high Google ranking. Can't go wrong, can it?


* I found the flower selection and ordering information to be simple, direct and trouble free.


Order by Phone 24 / 7:

USA: 1-800-266-0452


Outside USA:

00-1-225-927-1062
Help Hours:
8 AM - 5 PM CT Monday-Friday
9 AM - 1 PM CT Saturday
Comments or suggestions?

click here to email us:
We offer flower delivery throughout the United Kingdom including:
---