Over $70 in the USA and Canada
We offer same day flower delivery when you order by 1 PM local time Monday through Friday and 11 AM on Saturday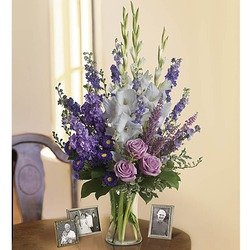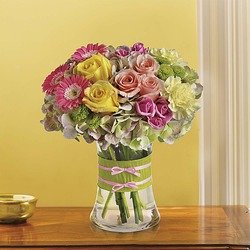 Most flower arrangements and green plants on the 1st in Flowers website have three prices. Price high means that if you select a product with the higher price, you will receive a very similarly styled arrangement to the ...


... Price medium, but the number or types of flowers or size of plant will increase to reflect the Price high selected.


What Our Customers Are Saying:
* I've ordered about three or four times with 1st in Flowers. I currently live in Brazil and my girlfriend lives in Canada. Thanks to 1st in Flowers I could be a little bit more close to her sending flowers on her birthday, graduation and two times for no reason (which makes me the best boyfriend in the world according to her!)Thank you 1st in Flowers for making it easier to me to make my girlfriend feel special!


* Always coming in time and properly made. I'm happy choosing this service. It doesn't let me down. And I count on it when I'm not in the country myself to do it.


* Excellent selection of flower arrangements. Initially, I was looking for a Shopping Cart function, so I could compare selections, but I found the 'Click on viewed items' option at the end. This makes the selection much easier.


Order by Phone 24 / 7:

USA: 1-800-266-0452


Outside USA:

00-1-225-927-1062
Help Hours:
8 AM - 5 PM CT Monday-Friday
9 AM - 1 PM CT Saturday
Comments or suggestions?

click here to email us: