Sunflowers in the USA and Canada
We offer same day flower delivery when you order by 11:00 am local time Monday through Friday and 11:00 am on Saturday

We're open for business and delivering throughout the U.S. and Canada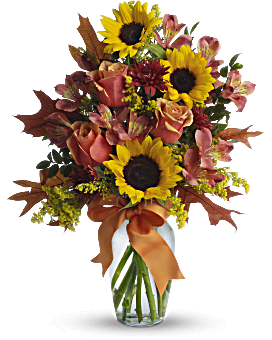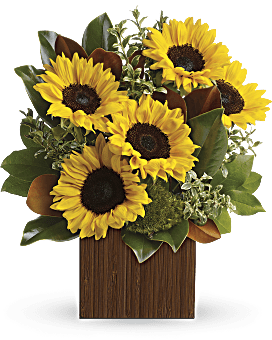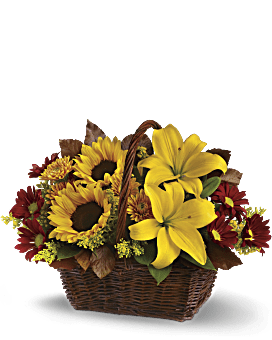 Sunflowers are recognized worldwide for their beauty and as an important food source. Sunflowers are native to North America and the American Indians harvested sunflowers for a multitude of uses from a food source to a ...


... body ointment. What kind of statement are you making when you send a bouquet of fresh sunflowers? Well for one thing, happiness. Sunflowers are the happy flower and their meaning is one of happiness, adoration, loyalty and longevity. Needless to say, the sunflower derives its meaning from its namesake, the sun. Send some sunny charm to that special someone in your life that could stand a little bit of cheering up with a bright and cheerful beautiful bouquet of sunflowers from the 1st in Flowers collection.


What Our Customers Are Saying:
* Great and convenient service.


* Every time I need flowers I call on 1ST in Flowers. The Best.


* I have tried many different sites and find that I always come back to 1st in Flowers. Great service and no worries. They also do not hide fees from you. Nothing makes a person shopping on the net angrier than going through all the screens to purchase and at the end, have to pay a $20 service fee. Love 1st in Flowers!


Order by Phone 24 / 7:

1-800-541-1857

Help Hours:
8 AM - 5 PM CT Monday-Friday
9 AM - 1 PM CT Saturday
Comments or suggestions?

click here to email us: