Tulip Arrangements in the USA and Canada
We offer same day flower delivery when you order by 11:00 am local time Monday through Friday and 11:00 am on Saturday

We're open for business and delivering throughout the U.S. and Canada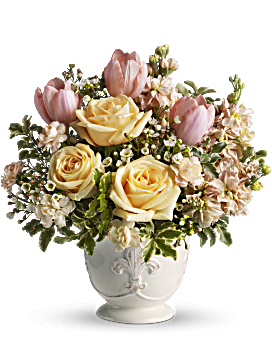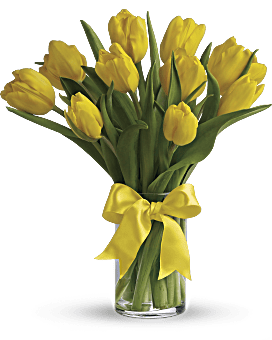 Originated in Persia and Turkey centuries ago, tulips quickly caught on in Europe. One of the most popular flowers in the world, tulips with their bold colors make gorgeous blooms perfect for any occasion. Tulips are a ...


... flowering plant in the lily family. There are approximately 75 species of these perennials that grow from bulbs and bloom in the Spring. Tulip flowers produce cup-shaped blossoms and may be single, double, ruffled, fringed, or lily-shaped, depending on the variety. The tulip symbolizes perfect love and is the gift flower used to celebrate the 11th Wedding Anniversary.


What Our Customers Are Saying:
* I have used 1st in flowers many times now and have never been disappointed. Their quality in service is second to none. I send overseas and always happy with the product I choose.


* I have always had great feedback from the people I have sent flowers to over the past 3 years.


* Lovely choices and selections and very easy to browse through the web site. Will definitely recommend to others.


Order by Phone 24 / 7:

1-800-541-1857

Help Hours:
8 AM - 5 PM CT Monday-Friday
9 AM - 1 PM CT Saturday
Comments or suggestions?

click here to email us: