Floral Centerpieces in the USA and Canada
We offer same day flower delivery when you order by 11:00 am local time Monday through Friday and 11:00 am on Saturday

We're open for business and delivering throughout the U.S. and Canada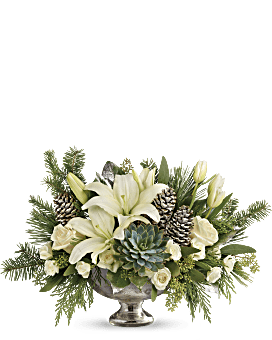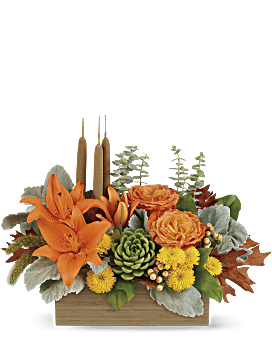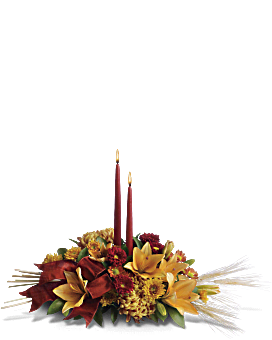 Whether it be for a holiday celebration, hosting a social event or business meeting or simply trying to add charm and warmth to your home for invited guests, floral centerpiece arrangements of fresh flowers and greenery ...


... show folks how much you care. 1stinFlowers.com has the ideal floral centerpiece for any occasion. Floral centerpieces make the perfect gift for those family and friends you wish to acknowledge during the holiday season as the right festive floral centerpiece adds sparkle and pizzazz to any dining room table.


What Our Customers Are Saying:
* The web site was very easy to use and the selections were amazing. Reading the other customer comments helped in using 1st in Flowers.


* Very pleased with the service which I've used 3 or 4 times now to send flowers to family and friends in England


* It's Great web site, easy, straightforward. I place my order in less than 10 min.


Order by Phone 24 / 7:

1-800-541-1857

Help Hours:
8 AM - 5 PM CT Monday-Friday
9 AM - 1 PM CT Saturday
Comments or suggestions?

click here to email us: