Daisies in the USA and Canada
We offer same day flower delivery when you order by 11:00 am local time Monday through Friday and 11:00 am on Saturday

We're open for business and delivering throughout the U.S. and Canada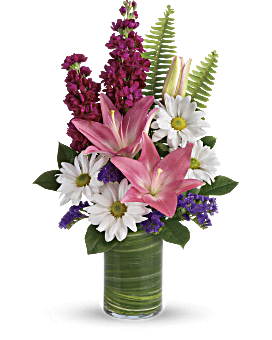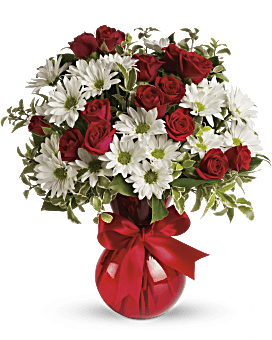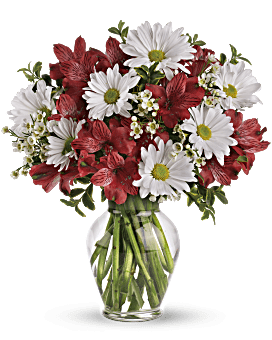 The Daisy is the birth month flower for April. Opening and facing the sun, yet closing at the day's end, characterize how the daisy was named "daeges-eaye" or "day's eye" from Old English. Daisies are found everywhere on ...


... Earth except Antarctica. Daisies represents purity and innocence and are actually two flowers in one. The white petals count as one and the little cluster of yellow petals in the middle count as two. While daisies are known to have medicinal properties and the petals can even be ingested, daisies are also considered a weed and a nuisance to farmers. Daisy flowers stand for innocence, purity, new beginnings and true love. For more interesting facts about daisies please visit us at: http://www.1stinflowers.com/fom_april.html


What Our Customers Are Saying:
* Excellent company to deal with, definitely my first choice whenever I shop online, 5 star rating.


* I live in the UK and regularly send flowers to New Jersey, prices are good and delivery is prompt. Highly recommended and a 1st class service.


* Great online buying experience...Used this before...! On time delivery, and in good condition...


Order by Phone 24 / 7:

1-800-541-1857

Help Hours:
8 AM - 5 PM CT Monday-Friday
9 AM - 1 PM CT Saturday
Comments or suggestions?

click here to email us: