Birth Month Flower of August - The Gladiolus

We're open for business and delivering throughout the U.S. and Canada

Birth Month Flower of August - The Gladiolus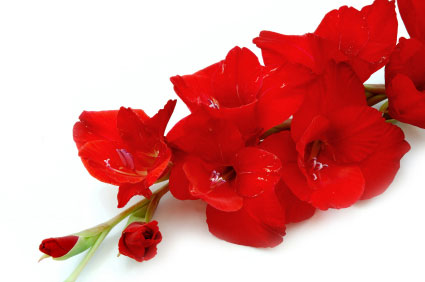 The gladiolus is the birth month flower of August, bringing luck to all births in August. Symbolically this flower signifies remembrance, infatuation, and strength of character. Its name comes from Latin's "gladius" meaning "sword" for its sword shaped leaves. This flower has also represented the Roman gladiators who carried swords. In mythology, there are many tales told of gladioli springing from blood shed by a sword.
Grown between July and September, the gladiolus requires full sunlight and is easy to grow and care for as the rose is. For this reason and because of its stunning beauty, these flowers are extremely popular in cultivation and hybridization. A tall stalk of flowers branching coming in a rainbow of colors is the best way to describe the gladiolus. Some medicinal uses are to cure common colds, diarrhea, painful menstruation, and constipation.
---
Share this page with a mobile phone using your QR Code app!