Halloween Flowers in the USA and Canada
We offer same day flower delivery when you order by 11:00 am local time Monday through Friday and 11:00 am on Saturday

We're open for business and delivering throughout the U.S. and Canada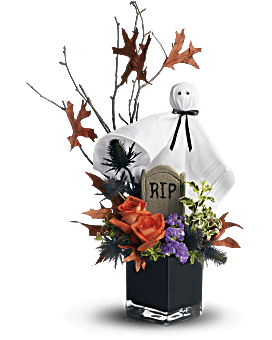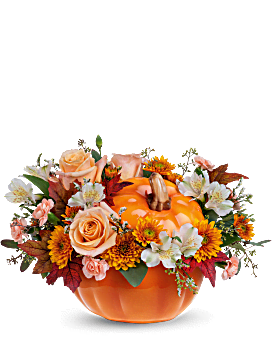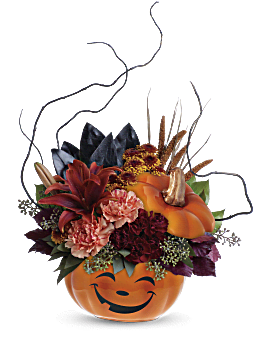 Planning a Halloween party or just celebrating the scariest time of the year, we've got a boo-tiful selection of Halloween flowers and gifts that are sure to make your Halloween magical and fun. Can't be there for the ...


... Halloween party? Why not treat all the special monsters and goblins in your life with a spooky Halloween floral arrangement or Halloween-themed spook-tacular gift basket full of Halloween treats and goodies.


What Our Customers Are Saying:
* I came looking for flowers and was thrilled to see I could send a selection of gifts to my son and his new wife in Anchorage. I will be back again for other special occasions


* The 'Smiley Face' Bouquet attracted my attention, and I completed the purchase in 5 minutes.


* Great and convenient service.


Order by Phone 24 / 7:

1-800-541-1857

Help Hours:
8 AM - 5 PM CT Monday-Friday
9 AM - 1 PM CT Saturday
Comments or suggestions?

click here to email us: