Sweetest Day in the USA and Canada
We offer same day flower delivery when you order by 11:00 AM local time Monday through Friday and 11 AM on Saturday

To order dial (800) 266-0452 in the US, 00-1-225-927-1062 outside the US 24/7. Help hours are 8:30 AM - 4:30 PM CT Monday - Friday, 9:00 AM - 12:30 PM CT Saturday.
On the 3rd Saturday in October many parts of the U.S. celebrate Sweetest Day. Sweetest Day is a holiday about love and sharing romantic deeds and is celebrated by gifting with candy. You might ask…""well how is Sweetest ...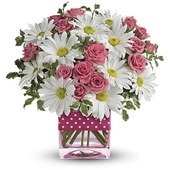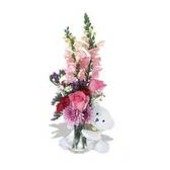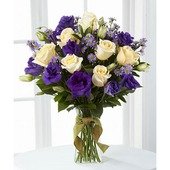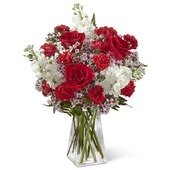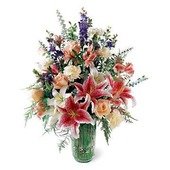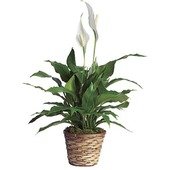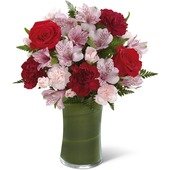 ... Day different than Valentine's Day?"" Sweetest Day is all about focusing on everyone important in your life, not just your romantic love interest. While Sweetest Day started out as a ""candy"" giving holiday it has evolved over time and is now celebrated with all kinds of sweet treats from candy to cupcakes and cookies. 1st in Flowers is your one stop shop for all your Sweetest Day treats. We've got a generous portion of sweet treats and gift baskets for all those sweet tooths in your life.


What Our Customers Are Saying:
* Have used 1st in flowers for a few years and will continue to do so. Friends and family I send them to are always impressed with the quality of anything they receive. I would like to thank all at 1st in flowers for all their help in the past and for the future.


* Great Selections. Can use the Web site with ease.


* I liked how 1st in flowers checked my info to make sure that it was me making the purchase, and how concerned they were about my identity. Even though I'm a soldier deployed in Africa.


Order by Phone 24 / 7:

USA: 1-800-266-0452


Outside USA:

00-1-225-927-1062
Help Hours:
8 AM - 5 PM CT Monday-Friday
9 AM - 1 PM CT Saturday
Comments or suggestions?

click here to email us:
My Account
Returning customers, log in here
to use your address book account.
Forgot your password?
Forgot your login?
New user? Just place your order and an address book account will be created automatically.