Fresh Flowers in the USA and Canada
We offer same day flower delivery when you order by 11:00 AM local time Monday through Friday and 11 AM on Saturday

To order dial (800) 266-0452 in the US, 00-1-225-927-1062 outside the US 24/7. Help hours are 8:30 AM - 4:30 PM CT Monday - Friday, 9:00 AM - 12:30 PM CT Saturday.
""Flowers always make people better, happier, and more helpful; they are sunshine, food and medicine for the soul."" Luther Burbank, American botanist had a very good appreciation and understanding of the powerful and ...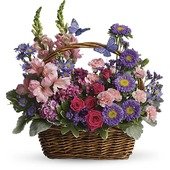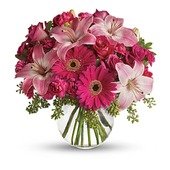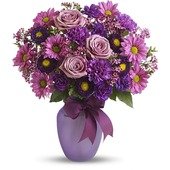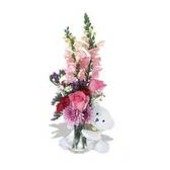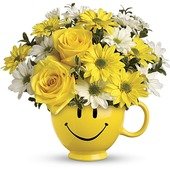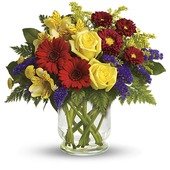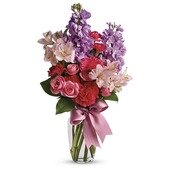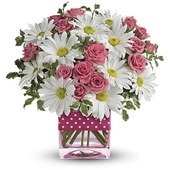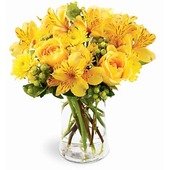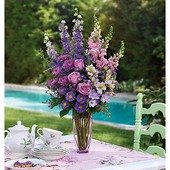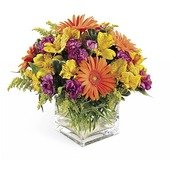 ... positive impact of sending or receiving a gift of fresh flowers has. Recent scientific studies prove the health benefits and emotional impact flowers have on people in both the home and workplace. Flowers are a symbol for sharing and bring about positive emotional feelings for those who enter a room enhanced with beautiful fresh flower arrangements. 1st in Flowers has a wonderful collection of delightful fresh flowers, gorgeous floral bouquets and centerpiece arrangements to choose from for any occasion for both domestic and international delivery.


What Our Customers Are Saying:
* Wonderful flowers and excellent service


* Great prices, great quality, thanks


* Very prompt and responds to email queries efficiently.


Order by Phone 24 / 7:

USA: 1-800-266-0452


Outside USA:

00-1-225-927-1062
Help Hours:
8 AM - 5 PM CT Monday-Friday
9 AM - 1 PM CT Saturday
Comments or suggestions?

click here to email us:
My Account
Returning customers, log in here
to use your address book account.
Forgot your password?
Forgot your login?
New user? Just place your order and an address book account will be created automatically.