Express Deepest Sympathy or send a funeral arrangement to Austria

Funeral Wreath with Ribbon
Starting at
$183.95
Same Day Florist Delivery in Austria


Funeral Arrangement
Starting at
$143.95
Same Day Florist Delivery in Austria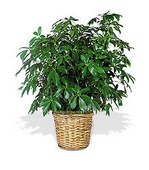 Green Plant
Starting at
$45.95
Same Day Florist Delivery in Austria


Funeral Wreath with Ribbon
Starting at
$183.95
Same Day Florist Delivery in Austria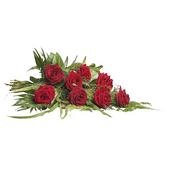 Funeral Bouquet
Starting at
$52.95
Same Day Florist Delivery in Austria


Funeral Wreath with Ribbon
Starting at
$183.95
Same Day Florist Delivery in Austria


Awesome White Anthurium
Starting at
$56.95
Same Day Florist Delivery in Austria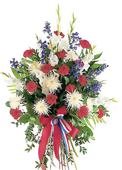 Funeral Sheaf
Starting at
$74.95
Same Day Florist Delivery in Austria


Funeral Arrangement
Starting at
$183.95
Same Day Florist Delivery in Austria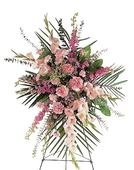 Funeral Spray
Starting at
$92.95
Same Day Florist Delivery in Austria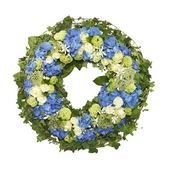 Funeral Wreath
Starting at
$158.95
Same Day Florist Delivery in Austria


Funeral Arrangement
Starting at
$143.95
Same Day Florist Delivery in Austria


Currency Helper
U.S.
E.U.
$ 1 Dollar
=
0.78 Euros
$ 50 Dollars
=
38.86 Euros
E.U.
U.S.
1 Euro
=
$ 1.29 Dollars
40 Euros
=
$ 51.47 Dollars
Sources
---
Funeral Arrangement
Funeral arrangement, scattered, with lightpink prunus triloba, white roses, whute eustoma, molucella, ruskus and chico
Funeral Wreath
This wreath, dressed in lush greenery, shows its bold style with the blue and white beautiful flowers that embellish the whole wreath.
Funeral Spray
Send your condolences with a beautiful funeral spray.
Funeral Arrangement
Funeral arrangement, scattered, with red/orange gladioluses, orange/red roses, red anthurium, orange dahlia, hypericum, monstera, orange calla and aspidistra
---
Share this page with a mobile phone using your QR Code app!

You are in:

Sympathy and Funeral
for:
Austria
---
Translate this page: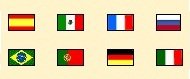 ---
Contact Us:

(800) 266-0452

service@1stinflowers.com
---
Outside of the USA call:

00-1-225-927-1062

---
Testimonials
* have used 1st in flowers for a few years and will continue to do so. friends and family i send them to are always impressed with the quality of anything they receive. i would like to thank all at 1st in flowers for all their help in the past and for the future.
* amazing efficient cost effective service
* Ordered flowers as gifts for relatives in USA. Flowers delivered on time in perfect condition.