Get Well for Austria

Berlin
Starting at
$62.95
Same Day Florist Delivery in Austria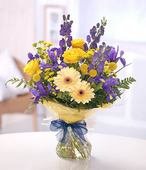 Fresh Flower Bouquet
Starting at
$45.95
Same Day Florist Delivery in Austria


Dubai
Starting at
$49.95
Same Day Florist Delivery in Austria


Fresh Flower Arrangement
Starting at
$51.95
Same Day Florist Delivery in Austria


Colour Your Day
Starting at
$58.95
Same Day Florist Delivery in Austria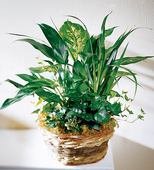 Dishgarden
Starting at
$53.95
Same Day Florist Delivery in Austria


Spring Garden
Starting at
$58.95
Same Day Florist Delivery in Austria


Barcelona
Starting at
$47.95
Same Day Florist Delivery in Austria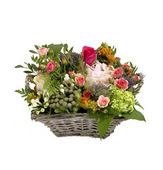 Blessed With Beauty
Starting at
$58.95
Same Day Florist Delivery in Austria


Milano
Starting at
$49.95
Same Day Florist Delivery in Austria


Singapore
Starting at
$52.95
Same Day Florist Delivery in Austria


Bangkok
Starting at
$47.95
Same Day Florist Delivery in Austria


Currency Helper
U.S.
E.U.
$ 1 Dollar
=
0.78 Euros
$ 50 Dollars
=
38.86 Euros
E.U.
U.S.
1 Euro
=
$ 1.29 Dollars
40 Euros
=
$ 51.47 Dollars
Sources
---
Bangkok
Regal blue Veronicas, soothing green Viburnum and soft purple carnations compose a fantastic all-round bouquet!
Singapore
An energized distribution of yellow roses, lime green carnations and perky zebra grass!
Milano
Broad shouldered leaves bear a jovial yellow and earthy orange bouquet of Gerberas, lilies and berries that can warm up any person, place or thing!
Blessed With Beauty
Exciting is not even the word to describe this celebration of different forms, colours and textures! Roses of different size and colour, diverse green hues and even a little purple and orange to spice things up!
---
Share this page with a mobile phone using your QR Code app!

You are in:

Get Well
for:
Austria
---
Translate this page: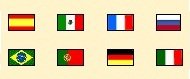 ---
Contact Us:

(800) 266-0452

service@1stinflowers.com
---
Outside of the USA call:

00-1-225-927-1062

---
Testimonials
* I have used this website many times and they have always delivered promptly and accurately
* im amazed with your fast, easy and convenient order and delivery customer services!!!!!!
* Had a great Experience. I ordered flowers and a bear for my Girlfriend's Birthday in Flagstaff AZ, Ordering was easy considering i was on the other side of the planet at the time in Australia. Everything went smooth and flowers were delivered on time and in great shape. You made a great day that little more special.