Birthday Flowers
Get Well
Funeral Flowers
Spring Flowers
Gift Baskets
Location:
---
Translate this page: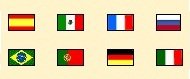 Testimonials
* Thanks this was very easy


* Wonderful selection and easy to understand...I will be shopping w/ you in the future.


* Much easier site to navigate around than any of your competitors!


Contact Us:
(800) 266-0452
service@1stinflowers.com
---
Outside of the USA call:
00-1-225-927-1062


The word for flowers is:
flores in Spanish
fleurs in French
blumen in German
bloemen in Dutch
kukkien in Finnish
virágokat in Hungarian
fiori in Italian
blomster in Norway
kwiaty in Polish
flores in Portuguese
blommor in Swedish
kvetiny in Czech

Same Day Flower Delivery in the USA and Canada

| | | |
| --- | --- | --- |
| |     You can send flowers today to Oxford, Massachusetts for a birthday or anniversary from a local florist if you order by 12 noon in the recipient's time zone, Monday - Friday (11 am on Saturdays). We have roses, blue flowers, red flowers, yellow flowers and green plants and other goodies for your friends in Oxford.           | |
Oxford map online
Oxford, MA weather online
---
Send flowers to other cities near Oxford
Charlton, MA, Leicester, MA, North Smithfield, RI, Paxton, MA, Shrewsbury, MA, Spencer, MA, Sturbridge, MA, Upton, MA, Whitinsville, MA, Woonsocket, RI
Flower delivery to other cities in Massachusetts
Barnstable, MA, Brockton, MA, Fall River, MA, Hatfield, MA, Leominster, MA, Melrose, MA, Milton, MA, North Andover, MA, Pittsfield, MA, Somerset, MA
Flowers and gifts to major cities in U.S.A.
Elkhart, IN, Greensboro, NC, Huntsville, AL, Marshall, TX, Norfolk, VA, Pocatello, ID, Santa Maria, CA, Schenectady, NY, Spokane, WA, Yakima, WA
---
Possibly Pink
Impossibly pretty. This decidedly feminine arrangement is absolutely delightful.
Gerbera Brights
Sending this bouquet just might be your brightest idea of the summer! Gerberas are so full of color, charisma and character, and this arrangement showcases their glory.
Rubber Plant
Whether at the office or in their home, our rubber plant, will be an everlasting reminder of your thoughtfulness.
Hope and Honor Cross
This striking red and white cross of Chrysanthemums and Carnations honors your loved one in a faithful way.
We also have flower delivery to the following area zip codes:
01507, 01518, 01524, 01527, 01540, 01545, 01546, 01562, 01566, 01568, 01569, 01571, 01580, 01581, 01582, 01586, 01588, 01601, 01602, 01603, 01604, 01605, 01606, 01607, 01608, 01609, 01610, 01612, 01613, 01614, 01615, 01653, 01654, 01655, 02895