Birthday Flowers
Get Well
Funeral Flowers
Spring Flowers
Wine Baskets
Send Flowers to:
---
Translate this page: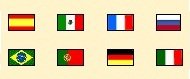 Testimonials
* The flowers were sent to my son and daughter-in-law upon the birth of our granddaughter, and met all expectations.


* Lovely choices and selections and very easy to browse through the website. Will definitely recommend to others.


* Hi.Ordereing flowers, sitting in Oslo Norway, was very easy and positive experience. thanks


Contact Us:
(800) 266-0452
service@1stinflowers.com
---
Outside of the USA call:
00-1-225-927-1062


The word for flowers is:
flores in Spanish
fleurs in French
blumen in German
bloemen in Dutch
kukkien in Finnish
virágokat in Hungarian
fiori in Italian
blomster in Norway
kwiaty in Polish
flores in Portuguese
blommor in Swedish
kvetiny in Czech

Same Day Flower Delivery in the USA and Canada

| | | |
| --- | --- | --- |
| |     If you need to send flowers to Dearborn, MI or anywhere else, we have a wide selection of flowers, vase arrangements and gifts. Sending anniversary flowers to Dearborn or get well flowers in Dearborn and sympathy flowers in Dearborn is also a snap. We have a wide assortment of birthday cakes and treats you can also ship to Dearborn, Michigan.            | |
Dearborn map online
Dearborn, MI weather online
Local Businesses in Dearborn
---
Send flowers to other cities near Dearborn
Allen Park, MI, Belleville, MI, Detroit, MI, Farmington, MI, Fraser, MI, Grosse Pointe Shores, MI, Lincoln Park, MI, Madison Heights, MI, St. Clair Shores, MI, Troy, MI
Send flowers to other places in Michigan
Albion, MI, Benton Harbor, MI, Burr Oak, MI, Caro, MI, Fremont, MI, Ithaca, MI, Lansing, MI, Muskegon, MI, Niles, MI, Whitmore Lake, MI
Flowers and gifts to major cities in U.S.A.
Chapel Hill, NC, Denver, CO, Elkhart, IN, Goshen, IN, Kingsport, TN, Longview, TX, Lubbock, TX, Ocean, NJ, Oklahoma City, OK, Pekin, IL
---
One Dozen Roses Arranged
The classic romance of a dozen red roses can say so many things, from "I love you!" to "I'm sorry."
Basket Full of Wishes
Wishes do come true, by the basketful, actually. This delightful arrangement is so full of sunny blossoms, it even includes a pretty yellow butterfly who obviously feels right at home, basking in the warmth.
Fragrance Vase
Surprise someone with a dose of refreshing happiness - in this quaint vase of lightly fragrant flowers.
Vibrant Yellow Basket
This traditional basket arrangement of Gladiolus, Carnations and Chrysanthemums will send your most comforting wishes to family and friends.
We also have flower delivery to the following area zip codes:
48007, 48009, 48012, 48021, 48026, 48071, 48083, 48084, 48085, 48098, 48099, 48101, 48111, 48112, 48120, 48121, 48123, 48124, 48126, 48128, 48146, 48201, 48202, 48203, 48204, 48205, 48206, 48207, 48208, 48209, 48210, 48211, 48212, 48213, 48214, 48215, 48216, 48217, 48218, 48219, 48220, 48221, 48222, 48223, 48224, 48225, 48226, 48227, 48228, 48229, 48230, 48231, 48232, 48233, 48234, 48235, 48236, 48237, 48238, 48239, 48240, 48242, 48243, 48244, 48255, 48260, 48264, 48265, 48266, 48267, 48268, 48269, 48272, 48275, 48277, 48278, 48279, 48288, 48331, 48332, 48333, 48334, 48335