Valentine's Day for Austria

Love at First Sight
Starting at
$52.95
Same Day Florist Delivery in Austria


Pink Paradise
Starting at
$62.95
Same Day Florist Delivery in Austria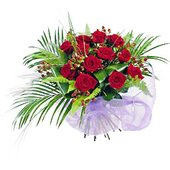 One Dozen Red Roses Wrapped in Paper
$104.95
Same Day Florist Delivery in Austria


Sweet Surprise
Starting at
$49.95
Same Day Florist Delivery in Austria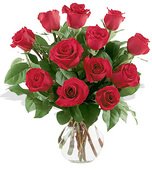 One Dozen Red Roses Arranged in Vase
$106.95
Same Day Florist Delivery in Austria


Romantico
Starting at
$65.95
Same Day Florist Delivery in Austria


Share the Moment
Starting at
$65.95
Same Day Florist Delivery in Austria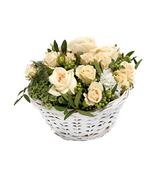 White Rose Garden
Starting at
$71.95
Same Day Florist Delivery in Austria


Big Love
Starting at
$49.95
Same Day Florist Delivery in Austria


Straight from the Heart
Starting at
$104.95
Same Day Florist Delivery in Austria


Wonderful White Lilies
Starting at
$52.95
Same Day Florist Delivery in Austria


Red Rose Magic
Starting at
$65.95
Same Day Florist Delivery in Austria


Currency Helper
U.S.
E.U.
$ 1 Dollar
=
0.78 Euros
$ 50 Dollars
=
38.86 Euros
E.U.
U.S.
1 Euro
=
$ 1.29 Dollars
40 Euros
=
$ 51.47 Dollars
Sources
---
Red Rose Magic
A low profile arrangement that is loaded with feeling, class and harmony! Superb red roses are the keystone of this design, wonderfully presented with baby's breath, lime green hues and red berries. Tastefully delivered in a vintage-like white, wooden bowl.
Wonderful White Lilies
Beauty is in the eye of the lily holder! A bountiful formation of lustrous oriental lilies in a purely successful bouquet!
Straight from the Heart
This eye-catching red rose bouquet kicks it up a notch with long tendrils of ivy wrapped in a tender embrace.
Big Love
A timeless and classic sentiment of romance brought in a red rose and white Gerbera package! Immortally beautiful!
---
Share this page with a mobile phone using your QR Code app!

You are in:

Valentine's Day
for:
Austria
---
Translate this page: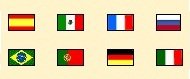 ---
Contact Us:

(800) 266-0452

service@1stinflowers.com
---
Outside of the USA call:

00-1-225-927-1062

---
Testimonials
* The Flowers were received with great pleasure. My sister in-law was celebrating a Wedding Anniversary, and this was a beautiful way of letting them know we were thinking of them on their special day. They being in the U.S.A. and us being in United Kingdom. The Flowers were delivered exactly on the day requested. Thank You.
* This was my 2nd order from 1st in Flowers. Both experiences were excellent. I will continue to use them for any floral purchases
* great service, will use in future.